Nextdoor, a neighborhood social network that keeps neighbors connected, is often used to sell items or share messages from a local homeowners association. However, the website is now dipping its toes into the real estate pool with a new local real estate section.
Launched in 10 markets, including Houston, Nextdoor is currently piloting this feature which will allow users to see how homes are selling in their neighborhood.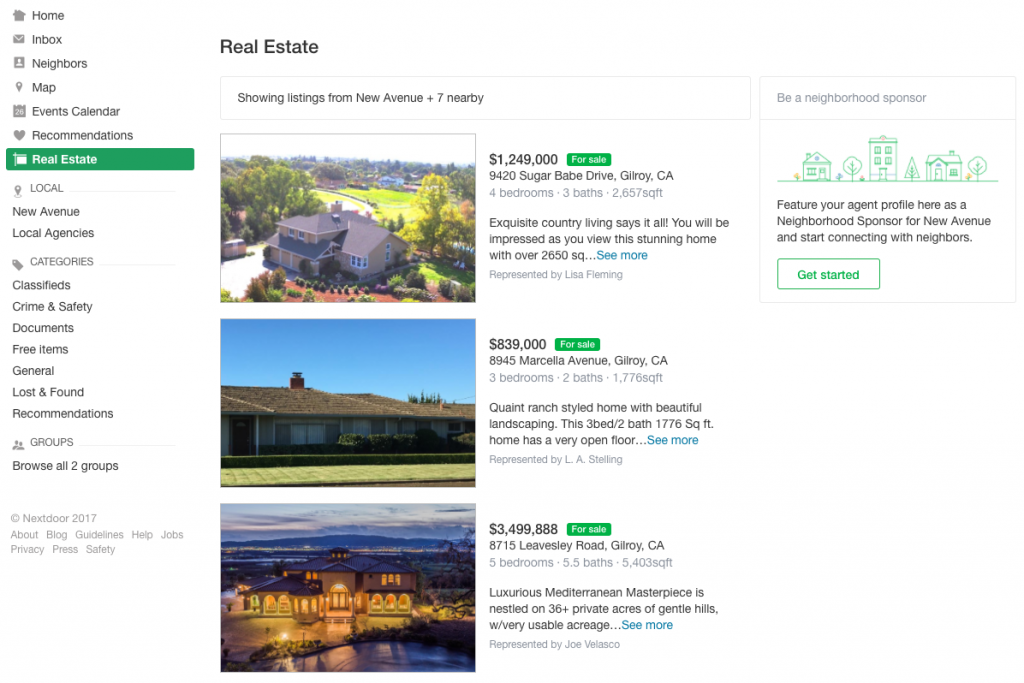 Source: Nextdoor
The website invites real estate agents to partner as advertisers. It will have a "neighborhood sponsor" program allowing agents to promote themselves. Agents who participate in this program will be highlighted in Nextdoor's newsfeed, daily digest emails, and real estate section for the neighborhoods they choose to sponsor.
"Referral agents will also have the opportunity to answer real estate-related questions from Nextdoor members, highlighting your local knowledge," the website says.
According to Nextdoor, new listings will be announced in the News Feed and in daily emails. Users will be able to click on an ad to learn more about the property, which may include information about the listing agent.
"Some pages will have a module on the right showcasing the listing agent," the website says. "This is one of the paid products that real estate agents can participate in. It makes it easy for members to contact a listing agent and learn more about some of the agents selling homes in their local community."
However, this information currently only appears to be available to brokerages, as the application form for this program invites agents to share the form with their managing brokers. The form asks for a variety of information, including the name of the brokerage, the number of agents, and the annual listing volume.
Nextdoor says the initial pilot is limited at this time, but there are plans to expand to other markets during 2017.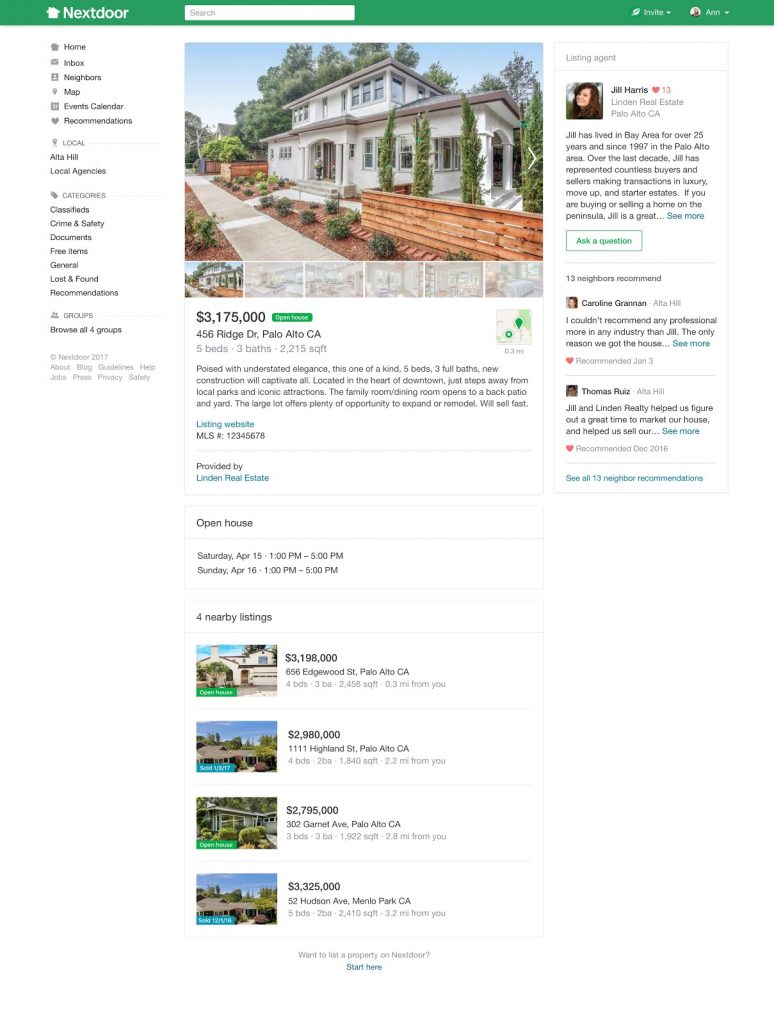 Source: Nextdoor